The Gilmanton 4th of July Parade is open to a variety of people who wish to participate. From Classic Cars, Tractors, Bicycles, Full Fledged Parade Floats, horses and people marching, all are welcome.
Lining Up
Starting at 9am, participants will need to line up on High Street. For vehicles, the parade exits High Street towards Route 107 (Province Road) so make sure your vehicle is facing the correct direction.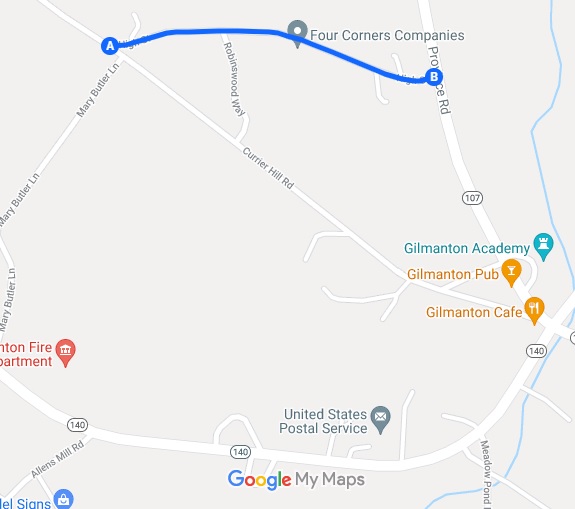 The Route
The parade leaves High Street and takes a right onto Route 107.
Heads down 107 towards the 4 corners
Takes a right at 107/140 onto 140 heading towards Belmont
The parade ends in two places as this year, some changes have been requested.
If you are in a motorized vehicle, the parade ends at the Gilmanton Public Safety Building
If you are on foot, bicycle or animal the parade ends at the Nutter Maintenance Building on 140 (Across from Post Office)